Having A Winter Buying Plan
Having a Winter Buying Plan
If you've been trying to buy a home in a crazy competitive market, I understand your frustration. You may be thinking, "Screw this, I'm going to rent forever!" or, "I'll just wait until next summer."
As the great philosopher, Drake, said, "Don't do it, please don't do it!"
Putting your search on hold because it's cold may not be the best course of action to take. Frankly, buying a home in the "off" months can be beneficial for you and your wallet.
1. Less Competition
The Dallas area has been in a "sellers" market for the past few years and it has turned many buyers away from homeownership--for the moment. The Dallas real estate market gets most of its activity during the summer months--after the kids have gotten out of school and before they start school. Conversely, you see homes that were listed in the fall sit on the market a bit longer. The majority of those summer buyers have rented homes or decided to wait another year before testing the market again. If you have the opportunity, I'd suggest you keep the search going because a lot of your competition has already thrown in the towel!
2. More Motivated Sellers
When a home sits longer than expected, sellers tend to get a bit antsy and "motivated". Sure they were motivated to sell before, but since no one is biting at their house many sellers will slash prices, and offer incentives to prospective buyers. You may be able to get a much better deal than someone that bought in the same hood just a few months prior simply because this seller wants out now.
3. Flexible Lenders
My lender friends may not like me for this, but they do have some wiggle room on what they can offer to a home buyer. Similar to how you get a more attractive offer on a car near the end of the month, some lenders may be able to sweeten the pot if you go with them during their down months. There are many types of loan products out there, but finding one that works for you is pertinent.
4. Winter Test Run
Having the opportunity to see how the home reacts to cold weather is something you should NOT pass up. Texas is known for its sweltering summertime heat, but few people realize that the DFW area does get a taste of freezing temperatures. While it IS important for the A/C unit to cool the house properly, the H in HVAC needs to be up to par as well. (That's Heating if you didn't get where I was going with this). When you look at homes in cooler weather be aware of drafts by doors or windows, potential cool spots in the house, or uneven heating. You may not be able to negotiate those repairs, but you know where your first stop will be in Home Depot once you close. Your home inspector may catch a few of these items as well.
Best of luck in your home search! Give me a holler if you have any questions.
From the NFL to the MLS, Agent Armstrong's got you covered!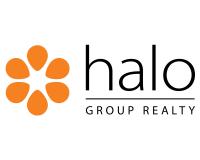 Author:
HGR LEADS
Phone:
214-239-1889
Dated:
October 30th 2017
Views:
306
About HGR: ...